Dakabin is a locality in Moreton Bay Region, Queensland, Australia. It is 26 kilometres north of Brisbane CBD. The origin of the suburb name is from the Yugarabul Aboriginal language meaning grass tree or grass root.
Thanks Thanks to the new Plantation Road bridge, Dakabin is only a 5km drive to North Lakes as can see below on google maps.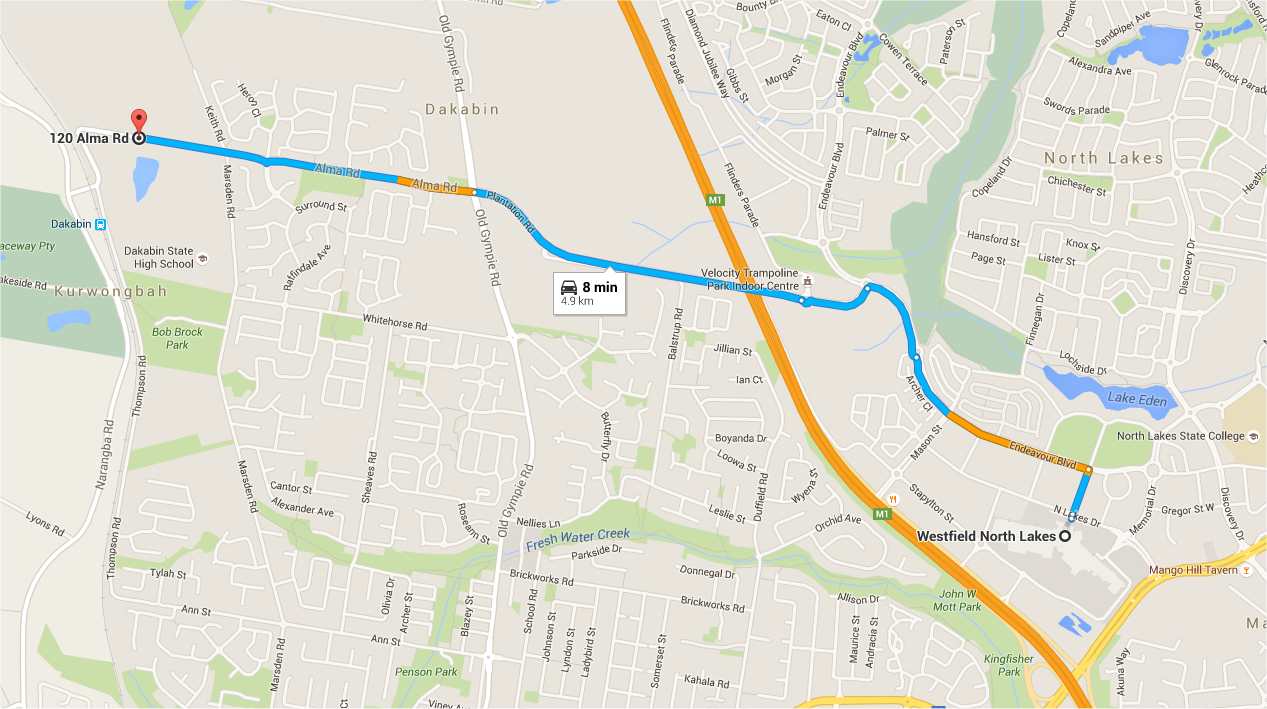 Even more impressive is how close Vidorra Dakabin is to the Dakabin train at only 800 meters you can leave the car at home and get your daily exercise on the way to the station each morning.